Synergetic Media Goes Live At TurningPoint's The Pink Affair
March 30, 2019
---
What happens when you bring together a Phenomenal Non-Profit Organization Dedicated to Breast Cancer Survivorship with Atlanta's Leading Print and Media Design Agency? A Truly "Live" Streaming Event Of Course!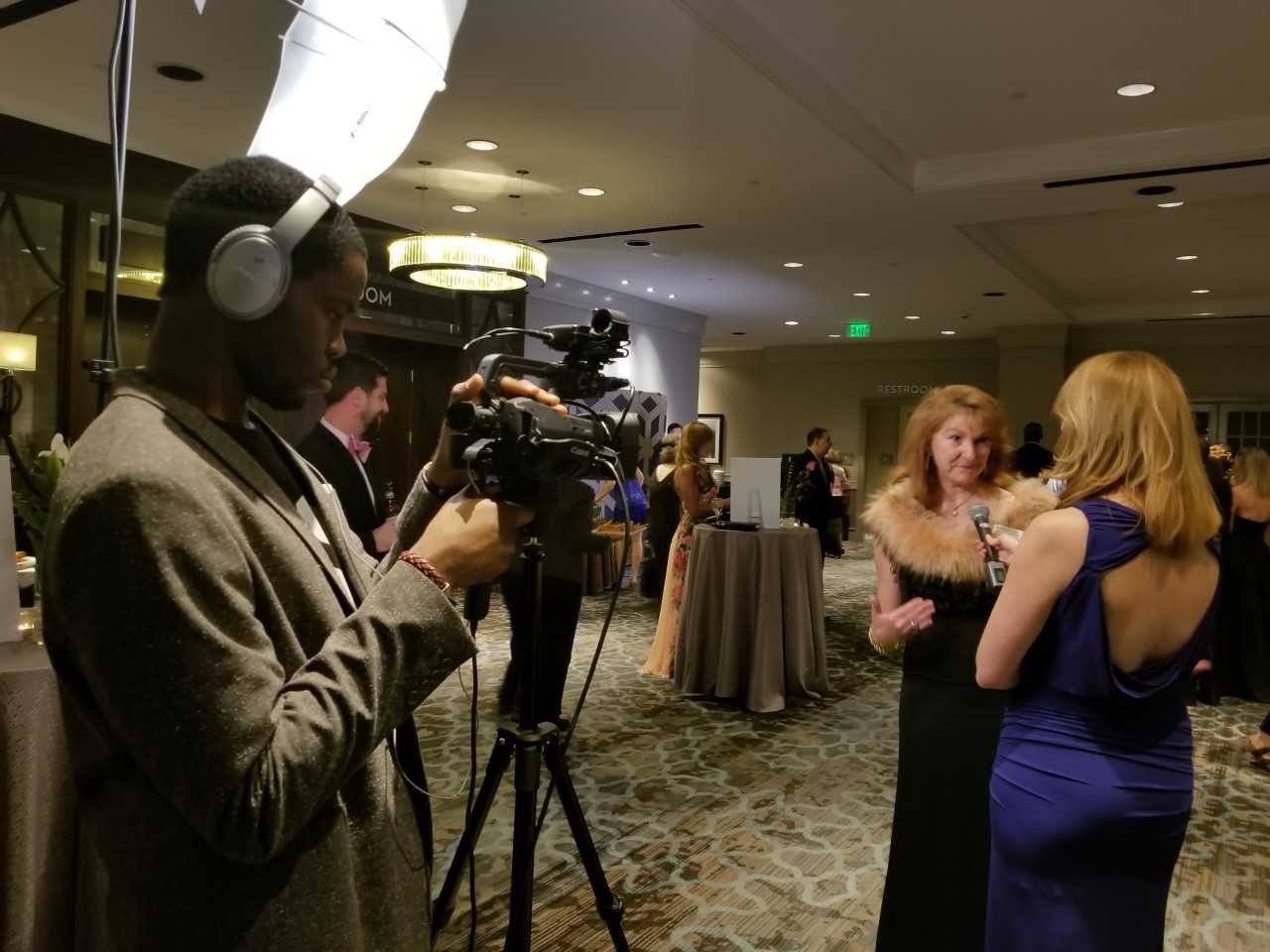 Live Streaming Goes Pink!
Synergetic Media was thrilled to support this event with our newest, most dynamic service offering on the colorful SM palate, Live Streaming!
"The live video streaming market is estimated to grow from $30.29 billion in 2016 to more than $70 billion by 2021. (PR Newswire)"
Offering a new vision of live streaming, we mean business from the moment we arrive. Our expert video production team always strives to deliver what our competition can't. Our live stream service begins with a professional setup; we never use a cell phone or free software.
The setup includes professional grade audio, camera, lighting-equipment, and a dedicated hardware signal converter so the audience feels like they are really at the event! What we deliver is a clear picture, with crisp audio and glitch-free streaming.
For Example…
While TurningPoint's The Pink Affair was alive with vibrant excitement, complete with a band and so much loud, ambient noise that you could not hear the interview from about 4 feet away, our team had it all under control. Our cameraman, Lade, used his knowledgeable expertise, which resulted in crystal clear audio; you would have never known that there was such an "off the hook" affair going on.
The Synergetic team then brought in our top of the line lighting equipment, to add the perfect amount of extra lighting that made every pink outfit stand out in amazing color. Last, Lade worked with the framing of interviewer, 11Alive news anchor, Kaitlyn Ross and the interviewees to deliver one of the best professionally produced Live Streams anywhere.
---
Fun Factoid…

11Alive and Synergetic Media share some synergy. 11Alive news anchor, Kaitlyn Ross was the interviewer for the TurningPoint The Pink Affair' Livestream. My stepfather was Ron Becker, former 11Alive news anchor. In addition, SCAD Atlanta's Digital Media Center, where I once taught is the old WSB-TV building, which housed the 11Alive team. It's cool when it all comes together for a bit of nostalgia.
---
Let Synergetic Media Make Your Event Go Live To A Whole New Audience
Whether it is a corporate event, non-profit fundraiser or large-scale promotional show, Synergetic Media has the team, tools and experience to make your event go live in a BIG way. Synergistically we bring together creative marketing strategies, years of professional experience along with the dynamic skills of commercial printing, graphic design and video production to deliver multi-platform marketing services that make your event unforgettable. And, now with our new Live Streaming Service, we can bring a whole new audience to your event.
Ready to bring some synergy to your company marketing? Contact Us Now or Call Us at: (770) 992-2832. Us at:Remember Left Brain + RIGHT BRAIN = All Business!
Want to hear more about what we are doing to bring more artistry to the marketing landscape? Then be sure to follow us on Facebook, Twitter and Instagram.