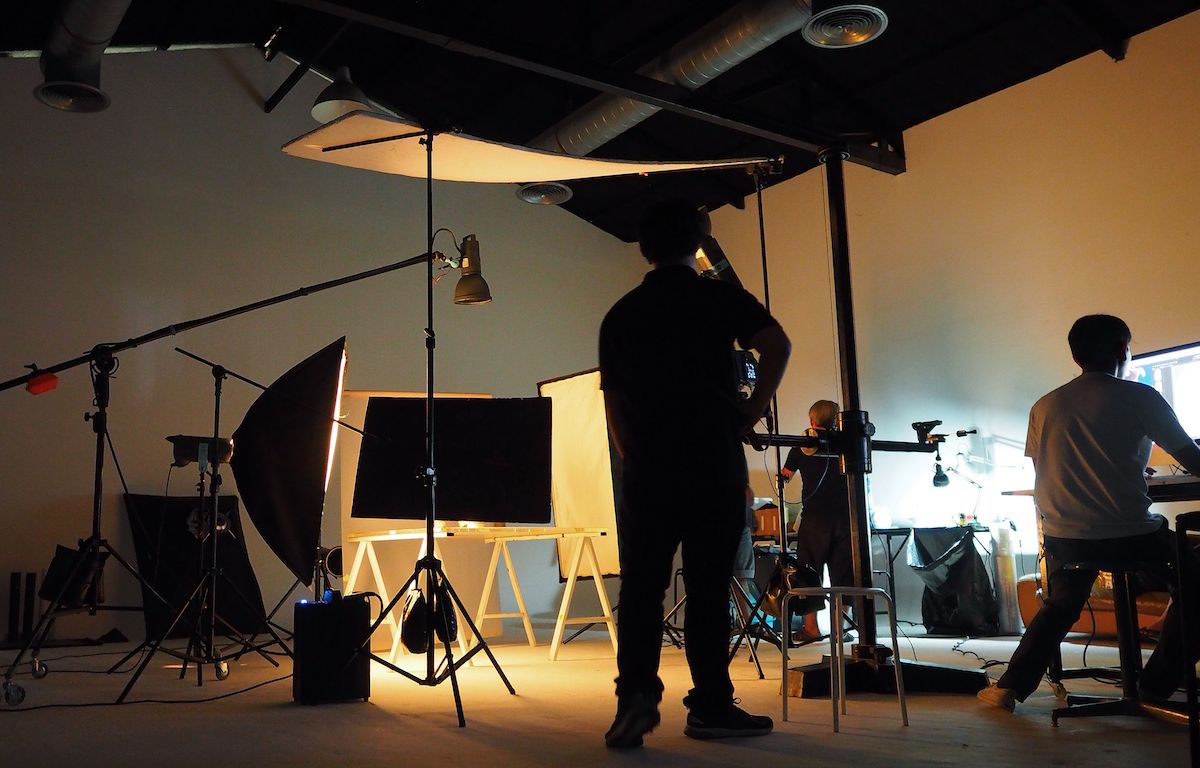 Video Production Trends This Year That Every Business Should Consider
When it comes to marketing any business, a fully rounded marketing strategy is always the best place to start. Yet, for many companies, a corporate video still seems to be an after-thought of their marketing plans. But for businesses looking to score big in 2019, that can no longer be the case as videos are fast becoming THE one crucial piece of marketing that is chosen by consumers of all ages, genders, and markets. For those businesses seeking to do well in 2019 choosing a great video production company, such as Synergetic Media, could pay off in significant leads and here is why.
2019 Business Video Production Trends That Will Inspire Qualified Leads
1. B2B Videos Will Be More Valuable
In the past video marketing was mainly used to target the everyday consumer. Large retail companies garnered video to sell their products and services in masses across a variety of platforms. However, for 2019 look to see B2B videos becoming the HOT trend especially across platforms like LinkedIn where video is shared up to 20 times more!
The reasons are obvious:
59% of Executives Would Prefer to Watch a Video To Reading Text
Video Tells Your Company Story Quickly in 2+ Minutes or Less
Video Increases Conversion Rates by 80% on Landing Pages
2. Video Will Account For 80% of All Consumer Internet Traffic
Video continues to grow as the clearest, most efficient way to reach consumers. In 2019, mobile users are set to reach 4.68 BILLION and to reach those potential customers online. Businesses will need to think of quicker, more efficient ways to communicate about their products and services to these digital users.
3.Users Want More Creative Video
When it comes to business videos in 2019, one thing is certain…boring will not cut it! With more videos coming into the digital marketing realm, consumers are going to be given lots of opportunities to watch online. The problem for companies will be how to stand out from the crowd and grab the highly coveted, consumer attention.
If there is one basic truth in video production, it will always be that a video that is creative, graphically artistic and tells a good story will always be watched. This year businesses more than ever, need videos that are visually interesting and offer clear, concise messaging that drives a CTA (Call To Action).
While videos on smartphones are popular, for businesses a professionally produced videos will always stand out because:
They are storyboarded to provide the best story telling, messaging and clear objective for the consumer.
They are filmed and edited professionally to deliver an excellent watching experience free from image shakes, poor composition (rule of thirds), bad lighting and timing that is too long.
They offer a clear audio experience that makes it easy to hear across any digital format.
They are creative. A video may provide training, offer information or tell a story, but no matter the goal, the audience is always interested due to the "awe" factor.
4. Silent Videos Are Popular For Businesses
We all love watching and sharing videos online. But with most Americans spending 8+hours of their day at work, video watching often takes place in the office setting. According to LinkedIn, 80% of the videos watched on their platform are done with the sound off.
So for B2B companies it is crucially important to design videos that tell a story that is easily digested silently. This means your business video should incorporate well-scripted, concise text along with good graphically designed images to convey your company's message even without sound.
5. Videos Made Specifically For Social Media Are Crucial
Anyone who does video production will tell you that when it comes to formatting a video, it does matter which platform your video will be using for watching. For companies wishing to reach across the digital marketing expanse in 2019, you need to embrace producing videos specifically for social media.
In 2018, Facebook members tallied over 8 BILLION VIEWS with over 100 MILLION HOURS of video watched in ONE DAY!
For companies wishing to carry their message to the over 2.77 billion social media users this year, it is crucial to produce videos that are optimally created for each individual social media platform. While a more formal industry B2B video may be best for LinkedIn, on Facebook often it is the short, humor videos that garner best engagement and sharing across the platform. *Also, make note that many platforms have their own set of physical formatting and allowable time lengths parameters.
Synergetic Media Offers Video Production That Sets The Trends
When creating videos for businesses you need a video production company that can sets the trends to be followed. It takes more than just training in video production to produce a video that is creative and communicates a corporate client's messaging effectively.
It requires a team that is experienced in the complexities of marketing and how to bring the messaging together with the audience in a creative, informative, and attention-getting way. At Synergetic Media, our synergy comes from having one of the most artistic, experienced and out-of-the-box thinking video production teams in the Atlanta Metropolitan, Alpharetta area.
Synergetic Media provides on-location shoots, motion graphics, and 3D animation that you will normally only find in the motion film industry. And how is that possible you ask?
A Video Production Company Full of Fresh Creative, Artistic Talent Found Nowhere Else
Having a former lead technical director on blockbuster films like Matrix Reloaded and Spiderman 2, certainly is a good place to start. Then add in a 3D/FX Artist with both behind the camera and computer skills, having a double major in Photography and Visual Effects; what you get is a high-energy, hyper-creative team with the experience in film to pull off some amazing video work.
At Synergetic Media, our team has worked in the trenches and been trained by the best to produce high-quality video production projects that rival the silver screen. Our Corporate, Small Business, Franchise and B2B clients receive messaging tools not available at ordinary video production companies in Atlanta that is creative, dynamic and tells their story in a powerfully impactful way.
Synergetic Media, a premier video production company in Alpharetta, serving North Fulton and the state of Georgia wants to help businesses grow in their marketing and brand recognition through innovative, fresh video artistry. Ready to see how we can use our talents and innovative marketing ideas to produce a creative, engaging, and high-performance video for your company. Contact Us Now or Call Us at: (770) 992-2832.