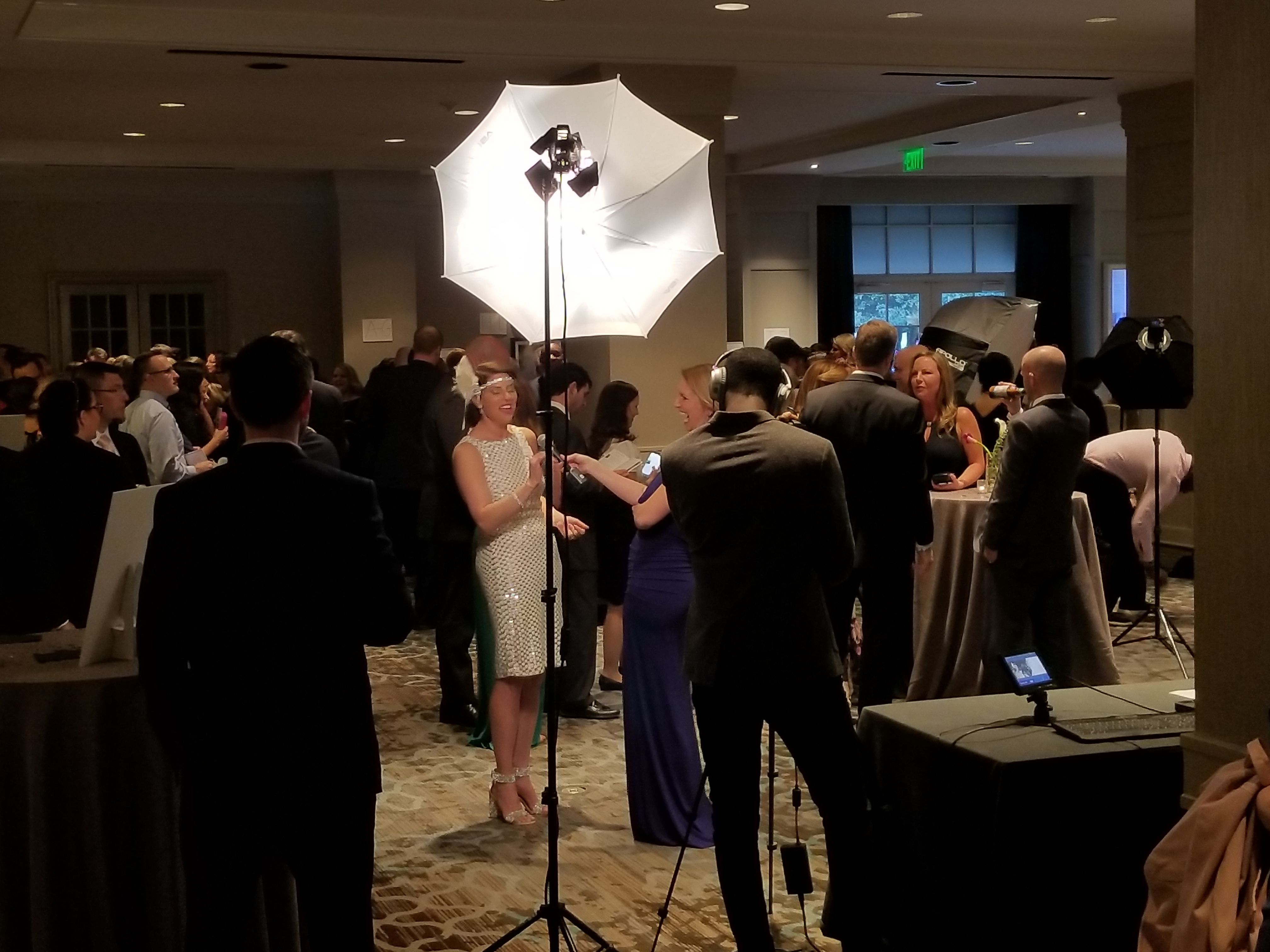 TurningPoint, knowing Synergetic Media's ability to deliver multi-platform marketing services to our clients, chose us to really go all the way to the pink finish line. We were also proud to create and produce a host of printed marketing collateral.
For TurningPoint's The Pink Affair 2019, we provided:
30+ Different Posters
Event Programs
Table Toppers
The Step and Repeat Banner
Live Auction Number Labels
Featured Video
Live Streaming
Another very exciting piece to the overall The Pink Affair marketing was a Feature Video of the Year, which premiered at the event. Seeking to tell TurningPoint's story of the year's challenges for patients and how TurningPoint helped them to reach the goals of their recovery, we produced a "mini documentary" of 4.5 minutes in length. Proudly making its debut as a feature of the event, this video will be repurposed as this year's highlighted video on their website.
Synergetic Shows Off Its Pink Side As A Sponsor!
At Synergetic Media, we take pride in providing multi-platform marketing services that offer superior messaging with creative artistry. But, our commitment to high-quality, marketing products that are visually appealing and get results is not all we are about.
Just as our name implies, we are about synergy, a cooperation of separate agents combining to create something greater than its separate capabilities; we strive to be an astounding, creative, media design entity that also positively impacts and benefits the community around us.
That is why it was not only important for Synergetic Media to provide great marketing materials and video support to Turning Point's The Pink Affair but to also show our support as sponsors. After all, being a part of the community is about contributing and being a part of things for the greater good.