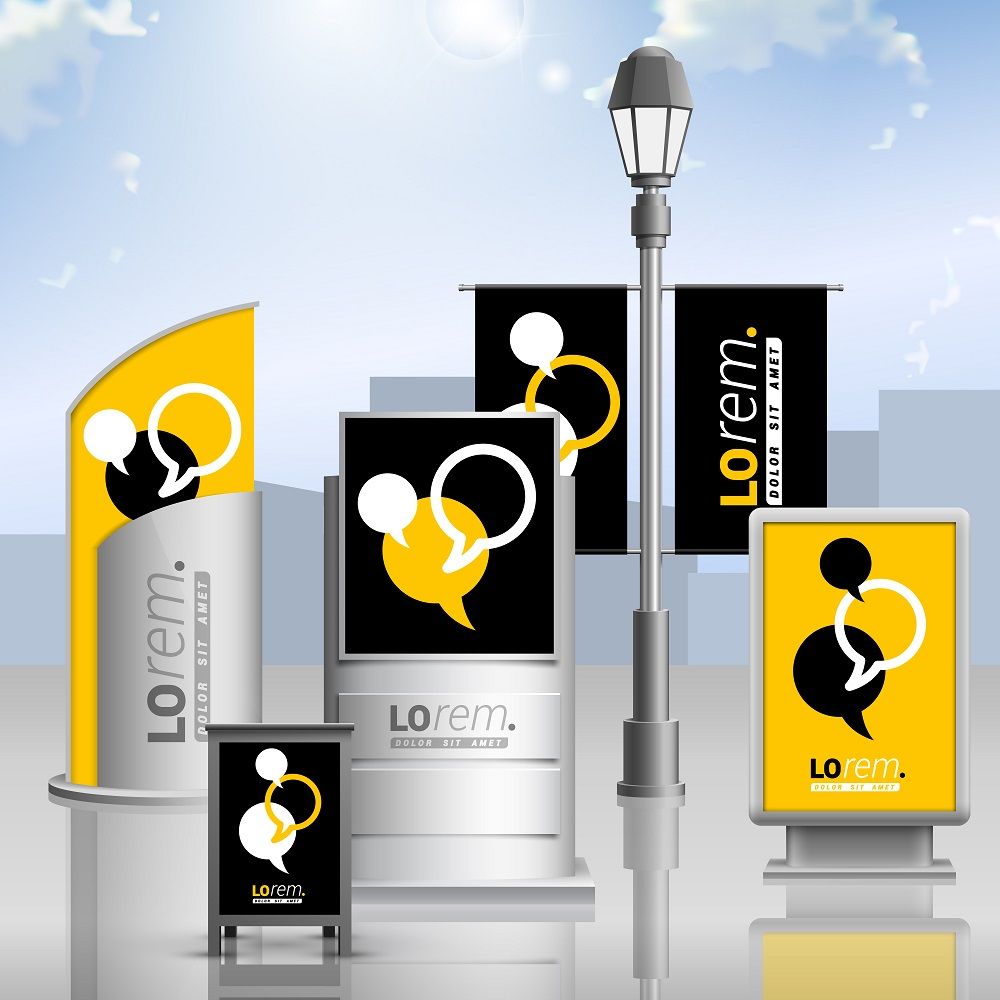 How Wall Signs Cultivate a Welcoming Atmosphere
You've probably noticed a lot of businesses have made cosmetic updates around their business locations in recent years. We love this trend that focuses on the importance of aesthetics as it improves the customer experience. Knowing modern and inviting updates can help better your business, take this opportunity to think about your workspace—is it an enjoyable area that will help your customers feel comfortable? While you might need new flooring or a new coat of paint, don't forget one of the more important pieces to this puzzle: wall signs.
Well-designed and -fabricated wall signs are welcoming and decorative while also offering something informative to the customer or being an extension of your brand. To help improve the impression your workspace gives to customers, let's explore the most important components of great and effective wall signs.
Aspects of Effective Wall Signs
Fabrication
Much like paper has different weights and finishes, wall signs are fabricated with a few different materials. Some examples include acrylic, PVC, 3D lettering, engraved plaques, and foam core. Acrylic is among the more common fabrication materials for businesses as its high gloss appearance is attractive and its build quality is durable. How you want the sign to look and whether the sign will be permanent or temporary will determine which fabrication material and build should be used.
Messaging
On your sign, what are you trying to communicate? Signs have only so much real estate—what are the best words to use to get your message across? Remember to grab your audience's attention while being as concise as possible because the reader probably won't read a large block of text while walking by.
Placement
Consider the purpose of your sign and where you can make the best use of it. Greet visitors to your office with an inviting welcome sign in your lobby or inform guests about amenity locations and hours of operations in convenient locations that will add practicality to the wall space while also improving the look of an area. Also take into account the height of the sign, ensuring that it is easy to read relative to where the reader will most likely be positioned, with considerations to ADA guidelines as well.
Design
In design, consider how a reader's eye will scan the sign. Keep the Z pattern or F pattern in mind—theories that explain the importance of putting the most important information toward the top left of the page and then strategically place subsequent information based on how the reader's eye is guided.
Great design helps the information on your sign be as easily digestible as possible. One of many design theories to achieve this is through minimalism—a less is more approach that allows the most important aspects of a design to stand out. Minimalism is one of many design approaches you could use for your sign, but the end goal through any style is to draw attention and communicate the message.
Offering Great Design, Fabrication, and Placement
Synergetic Media Has You Covered!
Right in your backyard here in Alpharetta, Synergetic Media is a team of experts ready to help your business excel by providing great wall sign services. For the quality you need at a price that fits your budget, reach out to us today at 770-992-2832 to get started. To keep up with our latest, connect with us on Facebook.