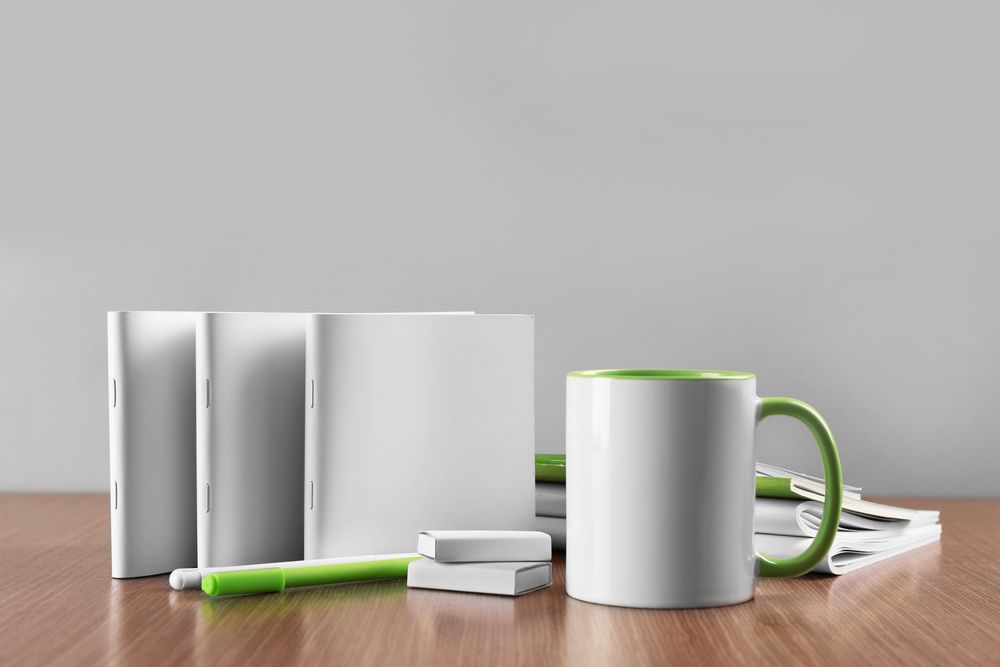 Trade shows are great opportunities to grow your business. Are you using swag to make the most of these events? Promotional items can be used to draw people toward your booth while also providing them with something fun in their hands to take home, bringing your brand out the door with them. Synergetic Media, print and marketing specialists in Alpharetta, share the top corporate promotional items to use to make the most of your upcoming event.
Using Swag to Represent with Confidence
You may know "swag" as another word for corporate promotional items, but it also "refers to stylish confidence," per Merriam-Webster. That said, does your "swag" have "swag"? It's important to draw people toward your booth with unique and quality promotional items. Think of swag as an opportunity to represent your brand—products that will reflect well on your company and will be a great extension for years to come of what you do.
Practical Promotional Items
Notebooks
Have you ever attended a workshop where the person next to you asks for a piece of paper? Your company can be the hero at a corporate event by handing out notebooks. Every time someone needs to jot something down, there's your logo.
Reusable Water Bottles
From school lunches to hiking trips, your brand can go anywhere on a reusable water bottle. Good for years to come, reusable water bottles are handy takeaways expo attendees can walk out with and use on a regular basis. Bottoms up!
Branded Treats
Food always brings people together. Be a favorite booth everyone is talking about at the event by offering food—such as a refreshing drink, a savory snack, or a sweet treat. Make sure the food or drink is individually wrapped with your logo and appeals to a wide audience. Remember that certain allergies, such as a peanut allergy, might be common, so choose snacks that can be enjoyed by all.
Trendy Promotional Items
Portable Chargers
If you've ever let your phone go below 20%, then you know portable chargers can be lifesavers, especially at expos or events. If you hand out branded portable chargers, you're putting your name and logo in front of people any time they have an extended workday or a daytrip.
PopSockets
Per PR Newswire, "Americans now check their phones 96 times a day," which is once every 10 minutes. Handing out PopSockets with your logo on them, you can own real estate in the everyday lives of people—real estate that's seen every 10 minutes on average. PopSockets are a cool novelty that are useful and go on the most common belonging we're all constantly pulling in and out of our pockets.
Webcam Covers
Much like PopSockets, webcam covers will keep your brand top-of-mind to anyone who uses it. Placed in plain sight on laptops or phones, webcam covers are small but useful products that help technology users feel safer when using their devices. Webcam covers are great promotional items to increase brand recognition, especially considering how often as we check our laptops or smartphones.
Represent Your Brand with Great Products
Let Synergetic Media Deliver the Quality You Need
Your brand matters. We want to help you put your best foot forward. As printing specialists in Alpharetta, we're ready to help you get the perfect corporate promotional items for your upcoming event. For the quality you need at a price that fits your budget, reach out to us today at 770-992-2832 to get started. To keep up with our latest, connect with us on Facebook.