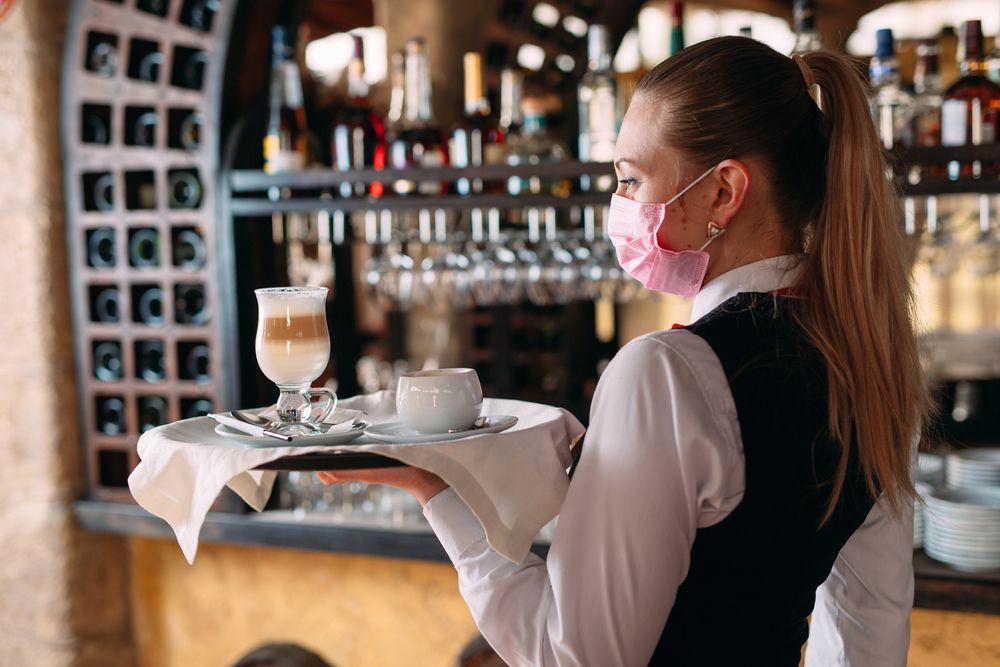 Keeping Public Health and Safety in Mind
It goes without saying that the COVID-19 pandemic has completely altered our everyday lives, but as shelter-in-place guidelines are adjusted with current trends, we're looking forward to eating at our favorite restaurants again! Of course, restaurants will have to make major adjustments upon reopening their dining rooms to adapt to the risk and spread of Coronavirus. Let's cover a few best practices for restaurants with health and safety in mind so we can once again enjoy our favorite meals!
Points to Consider When Reopening Your Dining Room
Communication
Make the most of your well-thought-out procedures and keep everyone safe with effective communication. A few ways to update your customers about new guidelines include getting the word out by contacting your mailing list, posting to social media, and utilizing signage in your restaurant. Make sure your new procedures are clear so expectations are managed, and everyone can safely follow your process. If you need help, Synergetic Media is here to assist with your commercial printing and other marketing services.
CDC Recommendations
The CDC is frequently updating its bars and restaurants COVID-19 guide. For up-to-date information and recommendations, the CDC is a great resource to learn more about restaurant best practices through COVID-19 such as frequent hand washing, face coverings, social distancing, and so much more. As we learn more about Coronavirus every day, the CDC's comprehensive and trustworthy guide can be an insightful resource for restaurants to learn the latest on health and safety practices.
Sanitation
The CDC is a highly recommended resource to learn everything you need to know about sanitation regarding COVID-19. We'd like to highlight some of their recommendations such as to sanitize shared surfaces, to frequently wash your hands, and to confirm safe use of all cleaning and disinfectant products. The guide also includes other helpful recommendations such as developing a cleaning and sanitation schedule to keep these procedures a priority. With other valuable reminders such as ensuring all equipment and systems are cleaned and safe to use after a prolonged shutdown, we highly recommend reviewing this guide to learn how your restaurant can make a difference and stay safe upon reopening.
Employees
While it's of course important to keep customers safe and healthy during their meal, it's just as important to prioritize the health and safety of your employees during this time. Be mindful of employees who have underlying conditions that may put them at a greater risk. Consider adjustments in your operations to rotate or stagger shifts to limit exposure and the number of people in the building at one time. As a reminder, the CDC points out other factors such as transit, communication, and more, featured in the CDC.gov link toward the bottom of this article.
Menus
In the past, your restaurant may have used shared menus, either laminated or synthetic (our favorite choice), but considering all that's going on, you may have to temporarily switch to single-use paper menus upon reopening. While single-use paper menus won't hold up as long against water, condiments, and other ingredients, this is a great option for the time being to help customers feel more comfortable holding a menu. This option will reduce the spread of germs while increasing peace-of-mind. Like all your other print and marketing needs, you won't have to figure all this out on your own; count on Synergetic Media to lend a hand when you need us!
Let Synergetic Media Help
Commercial Printing and Other Marketing Services
We hope this information gave you enough to chew on while you develop your reopening plan. As always, Synergetic Media is here to help! We are a commercial printing and other marketing services provider in the Alpharetta and Roswell area, and we are looking forward to lending a hand as we face these unprecedented times together.
We know the community can't wait to eat at their favorite restaurant again, and we can't wait to help make that a reality. For menus, signage, and more, reach out to us today at 770-992-2832 to get started. To keep up with our latest, connect with us on Facebook, YouTube, and Twitter.