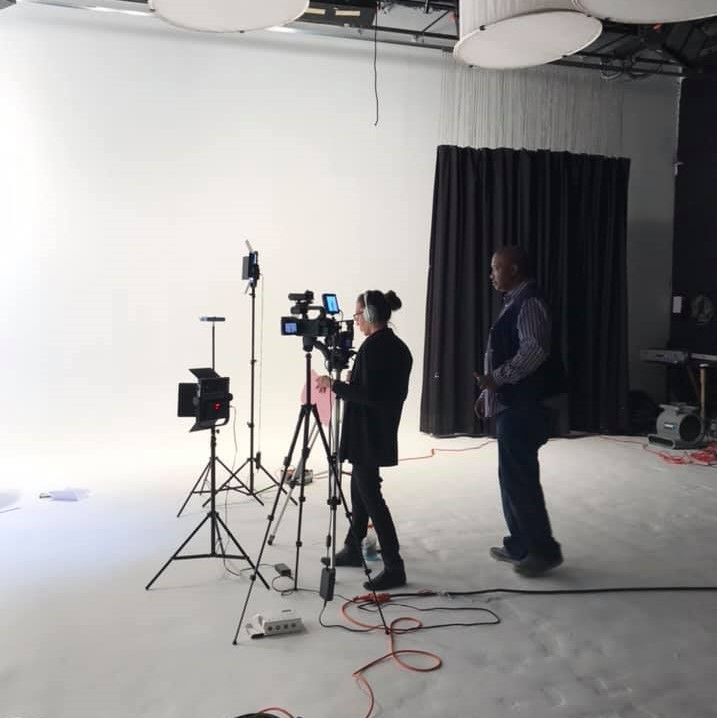 Planning a Company Video During COVID-19
Videos are one of the most effective tools we have available to stay connected with our audience. Whether to grow your brand or communicate with your existing customer base, videos are a great investment, especially considering that YouTube is the world's second largest search engine (behind Google), and video can boost search engine traffic by over 150%.
During the unique times of COVID-19, a company video can be an especially valuable method to communicate operational adjustments, health and safety expectations, and other important updates as related to our current times. A company video is a great vehicle to share these messages. Let's explore how to approach a company video in 2020 by asking the right questions upfront. 
Top Questions to Ask Before Starting a Company Video
What is our desired result?
A lot of resources and effort go into video production, but it's a great investment because video is one of the strongest pieces of content available. The outcomes can be incredibly rewarding, especially if you have the right focus and energy thought out beforehand. Your video should have a purpose; how will you meet that goal? By taking the steps to thoroughly lay out your objectives for this project, you've already started the first step toward a successful video.
Who is my audience?
One of the first steps in the production process is establishing who your audience is. This will determine the video's tone, content, presentation, and so many other variables. Your audience will be relevant in every stage from planning, to filming, to editing, to publishing the video. Narrowing down who the video is for and keeping that in mind throughout the process will help you generate the best results.
How do I want to tell our story?
Humans are story-driven by nature, and we gravitate toward art and media that have strong storytelling elements. When making a company video, this can be used to your advantage to make your video as interesting as possible, increasing the chance viewers will watch until the end. Use filmmakers or authors as an example—they don't matter-of-factly tell their stories, rather, they present their stories in a way that not only holds our attention but sticks with us long after watching or reading their art. Being mindful and creative about how you're going present your message or story can pay off big in video production.
Is this a part of a bigger strategy?
Consider how this one project can be a part of a bigger picture. Your video could tie in with a marketing campaign or jumpstart a new series—whatever your company is working toward this season, your upcoming video project could be a focus to help boost that goal.
How will this work logistically?
As with many projects, producing a video is a detailed process. For the best results in your investment, take an opportunity during the earliest stages of development to anticipate the budget, timeline, personnel, equipment, and more that's needed to make this project possible. This will help you maximize quality, control costs, and generate the best possible outcome that makes business sense.
Generate Leads and Increase Conversions with a Great Company Video
Contact Synergetic Media for a Quality That Exceeds Your Expectations
As a community, we've learned through these tough times that we have to rely on each other. At Synergetic Media, we want to be a resource for your business, offering top-notch video production and other marketing services that work. Whether you need brand visibility or simply need to communicate a message to your audience, count on Synergetic Media—we're here for you during this pandemic and will continue to serve you.
Reach out to us today at 770-992-2832 to get started. To keep up with our latest, connect with us on Facebook, YouTube, and Twitter.