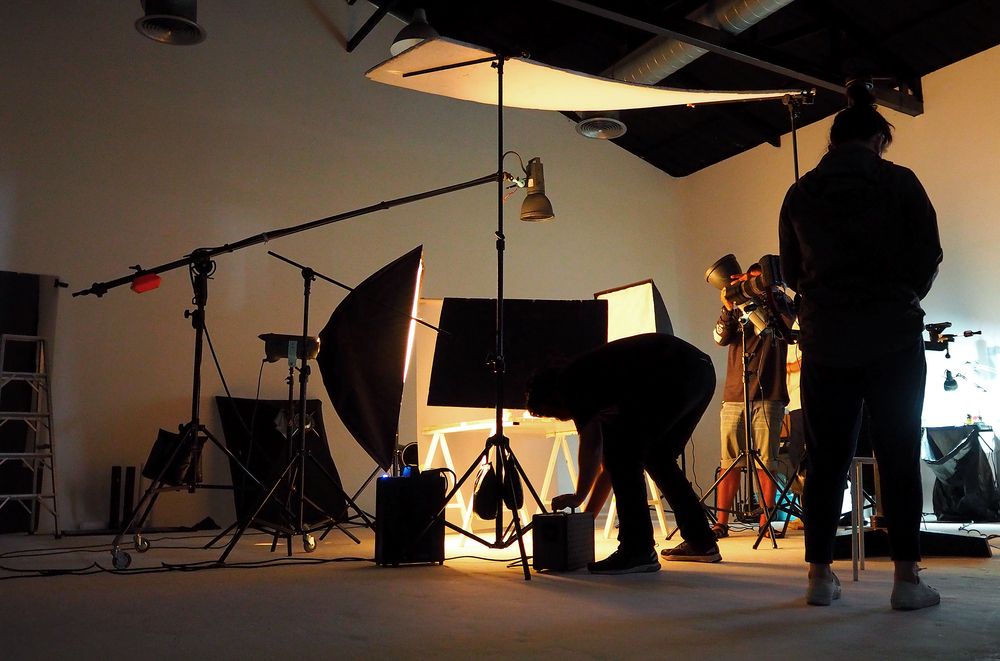 Understanding Corporate Videos
We're in the midst of a entirely new "normal." Business operations have been altered, and marketing efforts have been shifted. There's now a different set of best marketing practices in 2020, leaving many businesses to look into video production, considering their audience is very much online right now. You may have a few prenotions about corporate videos, and we're here to help clear things up. As your go-to video production team in Alpharetta, Georgia, Synergetic Media breaks down the top myths you need to know about corporate videos.
Top Misconceptions of Video Production
MYTH: Corporate Videos are Too Expensive
Corporate videos are priced to be affordable, especially through a great local production company. The cost of a video is jarring only if you don't understand the return that can come from it. Considering the benefits, sales, and better brand recognition that come as a result, videos actually have favorable ROIs while making a lasting impression on your customer base that will last for years.
MYTH: Only Large Companies Need Videos
As a Georgia-based small business, you have what many large corporations wish they had: PERSONALITY. Not only should small businesses look into producing a video for their brand, but the result can oftentimes be much better than what's produced by some of the nation's largest businesses because of that personal connection.
Drive sales, increase your brand recognition, and boost online engagement all while revealing your brand's charming character in a way that will stick with your audience. Aside from all those great benefits, videos are great for grabbing attention and ranking in search. You don't have to be a Fortune 500 company to have the presence of a successful brand.
MYTH: We Can Make a Good Enough Video with Our Phones
We'll admit that smartphone cameras are better now than they've ever been—it's incredible what can fit in your pocket these days. But there's so much more to a good video than just pointing and shooting. There's lighting, audio, editing—and that's just the tip of the iceberg.
While an iPhone video might come out "good enough," is that the quality you want to represent your brand with? Through a professional corporate video, you can create an impressive video that holds viewers' attention and achieves the goals you've set for the project.
MYTH: Our Old Video Works Just Fine
You might already have a video you've invested into, and that's great. However, consider what has changed since your company produced that video; your business probably looks a lot different, and it goes without saying that the COVID-19 pandemic has completely shifted the way the world operates. While videos can have a reasonably long shelf-life, it's more than likely that your video could use some updating.
MYTH: Videos are Limited
Text-based messages can take you only so far. Rather than being limited to words and punctuation, the visual aspect of video helps convey intent and sincerity while also allowing for the depth of sound design—adding music and effects to create an engaging atmosphere. In addition to being a great content medium, video is highly effective on different platforms.
Video is 1200% more likely to be shared over images and text, and users spend 88% more time on websites that have video, according to Medium. Whatever type of video you invest in, it can be shared on your website, social media platforms, newsletters, and more. The possibilities and benefits are essentially endless through video production.
A Video Production Team Unlike the Rest
As a local video production team, Synergetic Media is trusted by small businesses across the North Metro Atlanta area and Georgia. Your story is unique, and our experienced videographers and motion graphics designers will bring yours to life. Synergetic Media provides on-location shoots, motion graphics, and even 3D animation.
At Synergetic Media, we want to be a resource for your business, offering top-notch video production and other marketing services that work. Whether you need brand visibility or simply need to communicate a message to your audience, count on Synergetic Media—we're here for you during this pandemic and will continue to provide the high-quality production services your company needs.
Reach out to us today at 770-992-2832 to get started. To keep up with our latest, connect with us on Facebook, YouTube, and Twitter.