Commercial Printing Services
---
Ideas Brought to Life
Synergetic Media is a local printing company that delivers top-quality services and products that will impress your audience. As an Alpharetta-based team, we offer personalized printing services that accentuate the character of your idea, making the most of your marketing efforts. We are an experienced, personable, and knowledgable team of marketing specialists ready to maximize your exposure with our quality and creative commercial printing services. Passionate about this industry and its importance for local businesses, we are continually learning new and refined practices, trends, concepts, and techniques to best serve you to reach your marketing goals.
Tear, Water, and Stain Resistant
High-Grade Equipment
Friendly and Helpful Staff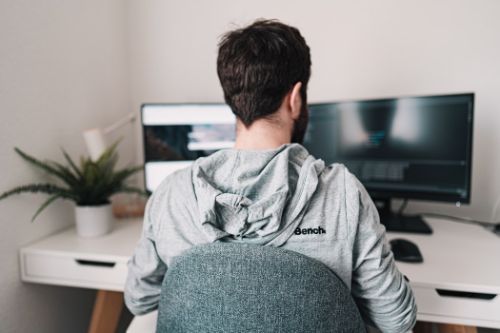 What We Print
Annual Reports
Banners
Brochures
Business Cards
Catalogs
Envelopes
Flyers
Invitations
Letterhead
Manuals
Newsletters
Postcards
Posters
Programs
Rack Cards
Tickets
And More!
Who We Serve
Businesses
Schools
Events
Nonprofits
Churches
And More!
Quick Turnaround, Affordable Prices
Though many rely on us for our quality and customer service, Synergetic Media offers efficient return times at a price point that fits your budget. We understand that deadlines can be tight just like budgets—that doesn't have to be reflected in your print collateral. Working alongside you to create a product that will draw attention to your brand, we offer quick deliveries on our quality commercial printing services. Turnaround times and pricing may vary based on the details of your requirements.
---
Locally Owned and Operated
We love our local community. Being your neighbor, we aim to provide the best services possible to represent your brand and our community well. We're a locally owned printing services provider in Alpharetta, so, when you support us, you're supporting the countless local businesses who rely on our services for their marketing efforts. Together, we can create a strong and thriving community—a mutually better tomorrow.
---
Tell Your Story, Represent Your Brand
Reach Out to Synergetic Media for the Quality You Deserve
Your brand is important. Your message matters. Our goal is to always deliver exceptional commercial printing services to best serve and represent your mission. Whether you're working with us for the first time or the thousandth time, you'll receive exceptional print collateral, reminding you why Synergetic Media is a grade above the rest.

For friendly, personalized, and expert services, give us a call today at 770.992.2832 or send us a message on our website. As your neighbors here in Alpharetta, we're looking forward to beinga part of your marketing team with our highly rated commercial printing services. Talk to you soon!